I love this girl!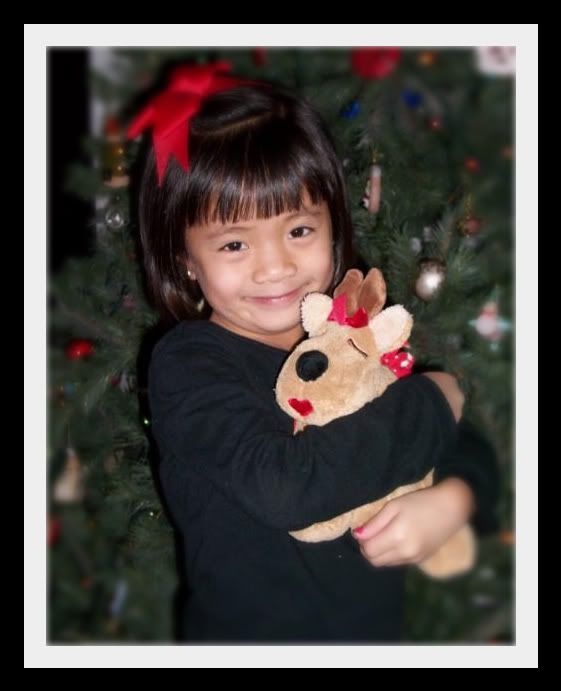 Ana Claire and Rhonda Reindeer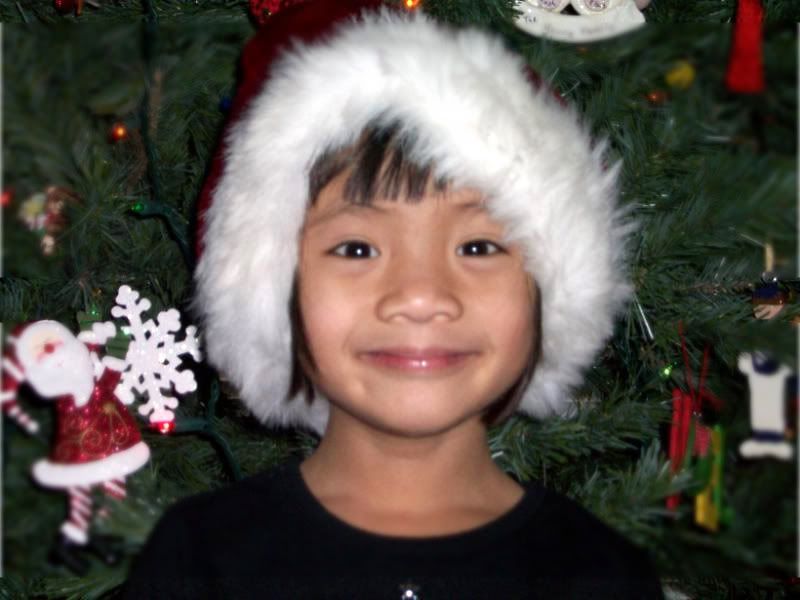 One of her silly faces.
~~~~~~~~~~~~~~~~~~
I am so thankful to have my computer back. Our modem died this week and I have been without a computer. My hubby got a new one and wola I am back in business.
Ana Claire is afraid of the little elves that are visiting the homes. She doesn't like Santa, so I guess she views the elves as being part of Santa. She was okay with an animal. We wanted to have fun with her so I told her that Rhonda the Reindeer is visiting with us to help her be good.
She is so excited about Christmas this year. She moves the ornaments around on the tree on a daily basis. She just can't help herself.